The Transport Services Company named Transport Ciężarowy Waldemar Głuszko with its registered headquarters in Miłoszyce offers you cooperation in the field of transport and forwarding services in domestic and international traffic.
We have been involved in road transportation since 1999. We have obtained relevant licenses in respect of national and international road transportation and Certificate of Professional Competence in International Carriage of Goods by Road. Furthermore, the confirmation of our professional services is CERTIFICATE GMP + B4.1 obtained in the field of "The organisation of transport and road transportation of feed materials.". The primary business focus of the company is professional transportation services, mainly used for the transportation of bulk goods, such as cereals, fruits and vegetables as well as fine aggregates, coal and
biomass. Additionally, since 2014, we have begun to provide forwarding and logistics services. Our main goal is to meet the requirements of our existing and potential customers, which is why our forwarding transports both bulk goods on dumpers (dump trucks, silo trailers, walking floors) and palletised goods, bags for trailers with tarpaulin, side curtains, or refrigerated semi-trailer. We are constantly developing the company and we are open to new solutions.
The forwarding and transportation services carried out by us are covered by the public liability insurance of the forwarder and the public liability of the road carrier with a high guarantee sum for each insurance event. In addition, we have cabotage insurance.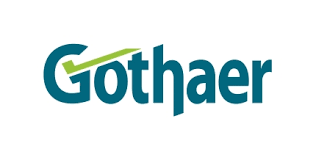 Insurance Guarantee
The guarantee of safety for our customers is civil liability insurance of road carrier cabotage Germany
for 1,200,000 euros.
Do you have goods to transport?
Do you need advice on what type of vehicle it can be carried?
Do you need the calculation of the carriage cost on the route of your preference?